About
The Company
PLF Consulting, LLC is a small National Instruments Certified Alliance member that specializes in providing NI based solutions for a wide range of applications. We have over 17 years of experience with LabVIEW and its associated products and can help you get your job done on time and within budget.
If you are looking for help on a project and need more than just software development then you have found the right NI Alliance member. We can drive a project to completion and fill technical holes that many others cannot. We know there are many companies to choose from so we have put together a simple checklist of things to consider when selecting a company.
We have a small team of engineers that allow us to provide the complete solution for a project. By utilizing PLF Consulting's skills on your project you take advantage of years of hardware and software engineering experience.  Our work started in the medical industry and has now expanded to include industries across the spectrum.  Our skills and techniques can be applied to almost any application so please feel free to contact us to see how we might be able to assist you and your project needs.
PLF Consulting, LLC serves the New England region and can travel as needed nationwide. We can work on or offsite depending upon your project needs. We provide value for your dollar and the necessary support for smooth transition upon project completion.  Your success is our success and we take great pride in seeing our customer's satisfaction.
The Founder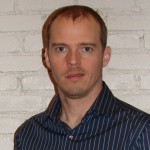 Peter Fuller
LinkedIn Profile
http://www.linkedin.com/in/peterlfuller
PLF Consulting, LLC founder, Peter Fuller, has 15 years of experience with LabVIEW and is a Certified Developer (Since 2005). A graduate of Boston University School of Engineering in 1996, Peter started his career with Grass Instruments (Astro-Med, Inc) as a software engineer. At Grass he helped develop the company's first Sleep Diagnostic software package that was based on LabVIEW (version 3.1 / 4.0) and NI-DAQ. In 2000 he was promoted to Assistant Chief Engineer leading the research, development, sales and marketing efforts for their research medical product lines. In 2003 Peter left Grass and founded PLF Consulting, LLC. Since then he has worked with a variety of clients and has been successful in providing them the services they need to get the job done.
Additional employee and staffing information is not listing on the website due to the nature of the consulting industry and privacy preferences.  PLF Consulting, LLC makes every effort to keep personal and company information, including yours, confidential.